Updated SuperWeapon:
The new version of this structure performs the same role as the old one, but the main difference is that we now have a much wider laser beam, allowing for more realistic better visual effects. When activated, the cannon now fires a single energy beam, which will continue until it collides with a planet or runs off the edge of the map, dealing heavy damage to any units in its path. I'm finally finishing the process of replacing all of the old placeholder models. For this update, I present the most complicated of these, the super weapon, which was first added more than a year ago. Since then I've significantly changed the base building system, allowing for much larger and more impressive models.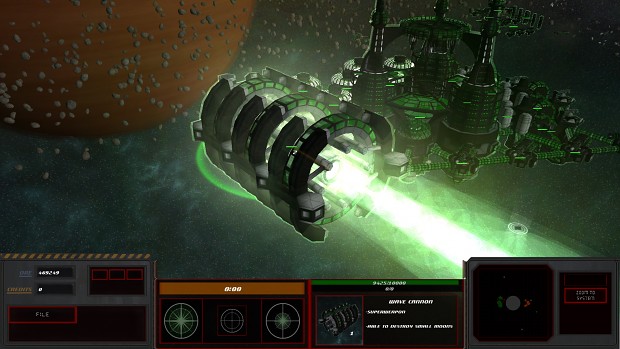 The interface still allows switching between two different attack styles: a wide beam for damaging fleets of spaceships, or a focused beam for destroying large targets, including small moons.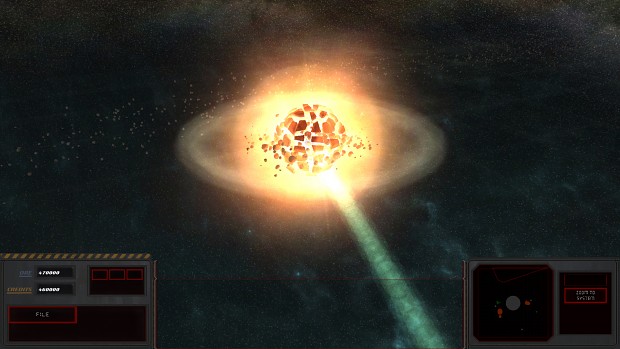 A much smaller version of the wave cannon structure is also available as a base defense.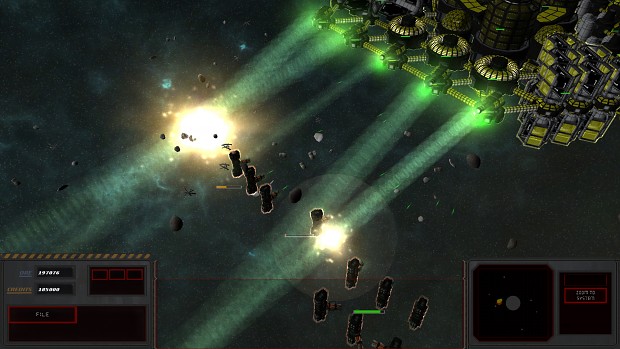 Other Notable Changes:
– improved skirmish AI
– added several music tracks to the game
What's next?
I'm afraid I'm significantly behind schedule of where I had planned to be with development, and I apologize for that. My next goal is still to finish up a playable demo for testing and feedback purposes. The last of the major content additions before the game gets to that stage is now complete, and the main things I'll be working on next are creating several tutorial missions and making a useful options menu for adjusting graphics settings.